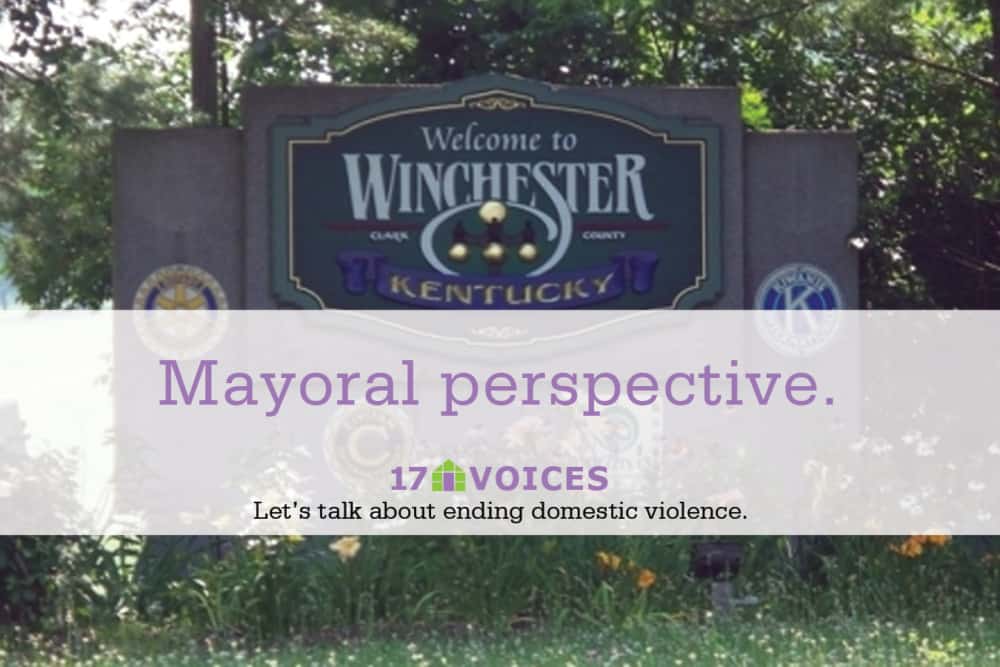 Blog
A Mayoral Perspective
[sgmb id="1″]
By Mayor Ed Burtner
City of Winchester, Kentucky
In a civilized society we are judged by how we treat the most vulnerable and the least able to protect and defend themselves.
I am concerned about domestic violence because it affects the safety and health of our citizens. The ramifications in the lives of children exposed to domestic violence today compromises the well-being of the next generation in our community. A mile from the Clark County line is an award-winning domestic violence shelter.
GreenHouse17 provides a safe harbor, warm bed and wholesome meal for the most vulnerable at their darkest moments. With the gardens and green space, families are able to re-connect with life, sunshine, flowers and food producing plants. Self- worth is enhanced and self- esteem re-kindled. Mothers and children are afforded a much-needed next chance.
Advocates from this organization stand beside survivors from our city during court proceedings and facilitate support groups at confidential locations in our community. Counseling brings women to the altar of re-birth and renewal. What was broken is mended. What was bruised is healed.
My wife, Carolyn, served for many years on this organization's Board of Directors. She and I supported the organization when it began to cultivate the land that surrounds its emergency shelter to provide sustenance and stability for survivors. This approach of growing food and opportunity spoke to us, in part, because of the rich agricultural history of our Clark County community. We have witnessed the expansion of the agency's farming endeavors to include nature-based job-training programs.
GreenHouse17 is a beacon for the battered and bruised. It is a safe haven for those in need of protection and a loving touch. Godspeed to those that serve and are served.
This post is part of our 17 Voices campaign during Domestic Violence Awareness Month.