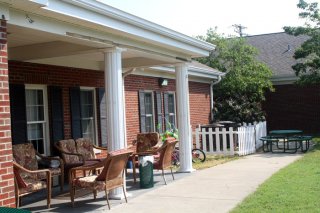 Events
You're Invited! Join us for a tour
We'd love for you to join us for a tour. Let us show you around the shelter, introduce you to our staff, and share some stories about our award-winning programs and farm. If you're already familiar with our work, please consider bringing a friend with you to introduce them to our mission. Here are the upcoming tour dates and times.
Tuesday, June 25 from 5.30 to 6.30 p.m.
Tuesday, July 30 from 5:30 to 6:30 p.m.
Wednesday, August 28 from 11:30 a.m. to 12:30 p.m.
Tuesday, September 24 from 5:30 to 6:30
Reservations are required for planning purposes. RSVP to Olivia by e-mail (olivia dot spradlin at bdvp dot org) or call her at 859-519-1900. Please be sure to include the date and time of the tour you'd like to attend. We'll follow up with confirmation anddriving directions. Hope to see you soon!