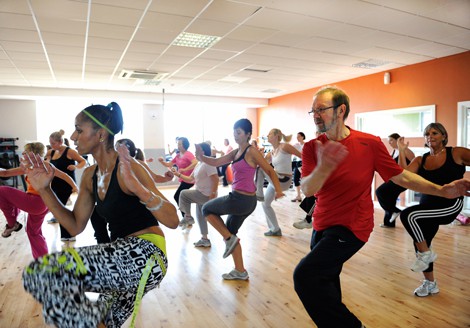 Blog
Zumba Service Project on Sunday
Combine dancing and fitness and hearts for survivors of intimate partner violence and you have a shimmying fun afternoon that gives back! With the sponsorship of Altrusa International of Lexington, the wonderful Zumba community has put together an event they are calling "HUGS" and collecting items needed for survivors as well as donations.
Never tried Zumba before? Here is what their website says about the classes (they sound super fun!): "We take the "work" out of workout, by mixing low-intensity and high-intensity moves for an interval-style, calorie-burning dance fitness party. Once the Latin and World rhythms take over, you'll see why Zumba® Fitness classes are often called exercise in disguise. Super effective? Check. Super fun? Check and check."
The event will take place at the Lyric Theater (300 E. 3rd Steet, Lexington) from 3:00 – 5:00pm this Sunday, the 27th. We are so excited to have staff participating and meeting the fun loving Zumba community! Thank you, Altrusa International and Zumba!! We are grateful for your support of strong survivors…we too believe in healthy bodies help in healing!!!
https://www.facebook.com/events/901409179906601/