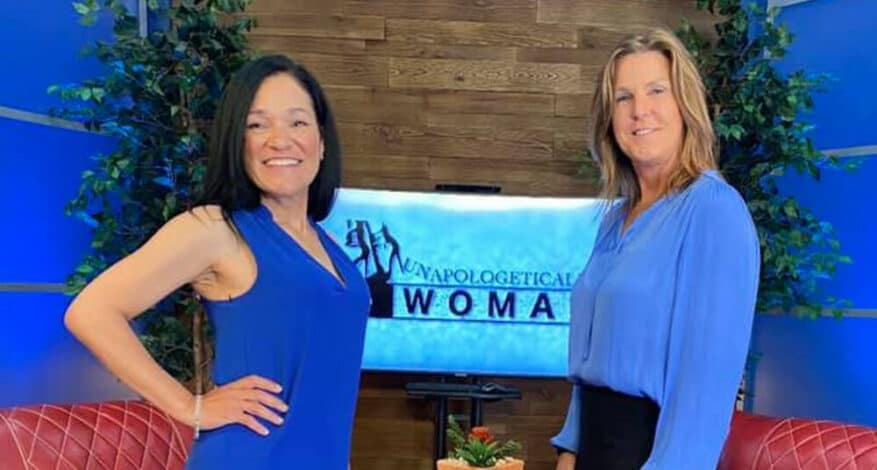 Blog
Unapologetically Woman
Sharon Price, Executive Director of Community Action Council, is celebrating phenomenal women across Kentucky who make no apologies for their perspectives.
Darlene Thomas, our Executive Director, recently was nominated to be interviewed by Sharon and share her story about advocating for survivors of intimate partner abuse.
Finding the Mission
"I started doing this work about 32 years ago in western Kentucky, Louisville, and then there was an opportunity to start this program in Lexington 17 years ago," Darlene says.
"I was fortunate to have the opportunity to go to college. My undergraduate studies were focused on sociology and women and minority studies. When I graduated, my friend called me to say they were hiring at the spouse abuse center."
"I didn't even know about the spouse abuse center. How did I go through an undergraduate degree and not even learn about intimate partner violence? It just wasn't a topic that was talked about then." recalls Darlene.
"I was young, fresh out of school, and I was going to fix and change the whole world. I was really lucky there were women who took a risk with me. They mentored me and coached me.
"I was too big for my britches sometimes, and they didn't let me be. They made me figure out what it meant to be in the work, and it was much bigger than me."
Mission Approach
"The only way to work toward healing, for most survivors, to really know they belong to something bigger than themselves," explains Darlene. "We're out in the country on a 40-acre farm and run cottage industries to capitalize on our strengths."
"We grow flowers and make products. It's our job to help survivors move from crisis to self-sufficiency based on their own journey — not based on what we think they should doing but what they believe they should be doing to figure out what their next steps will be."
"The goal is to keep people safely in their community," explains Darlene.
"Kids need their school. Survivors need their work. They need to have their family, resources, and faith around them. But when not possible, that's when shelter happens — when there's no other safety mechanism — until we can figure out the next steps, get back your footing, and take back your power."
"People living with us at shelter just start making their way to the farm. The kids are running and playing and riding their bicycles and feeding the horses"
"Next thing you know, mom is out there weeding and picking flowers and putting them on tables in the shelter. It just becomes this quiet way for people to process trauma."
Changing Systems
"In order to change things, to make a better system for survivors to move from crisis to self-sufficiency, you got to be at the table to influence and policy and change."
"My office is smack-dab in the middle of our shelter. I need to be around survivors. It's what keeps me grounded in this work," explains Darlene.
"The calling wasn't to be an executive director. The calling really was to work with survivors in partnership to figure out how to continue to change systems to help protect and serve them."
"I trust my instincts and my gut — and more than anything I trust survivors. When I'm going to go to the mats, I believe in it wholehearted. I can hear other opinions and learn from other people, but I can dig my feet in."
Trusting the Journey
"I try to walk in the world and find people's strengths and absorb them — and sometimes we learn what not to do — but I never take advantage of that. My core is survivors and their strength and their courage."
"That's what I carry and try to teach and help others in the field who want to do this work for a long time. You want people who believe every survivor is worthy of our time, and love, and dignity — until they learn they're worthy of it."
"Today I'm able to find the strength and the value and just meet people where they are," says Darlene. "I also know where I am and they begin. That's not always true when you're young in the field. You have a tendency to carry it, and it changes you."
"You have to learn to integrate the pain and suffering of others but realize it's not your outcome. Sometimes you have to just step back and let the journey happen. Every interaction has an impact on others."
Lifting Others
"Every interaction has an impact on others. It's so important to model and show and for every young woman to know their worth."
"Unfortunately, the world teaches us that we have less value based on our skin color, or gender, of not being worth of everything the world has to offer."
"We have to lift young women up to know their worth and know they are loved. We have to stick together."