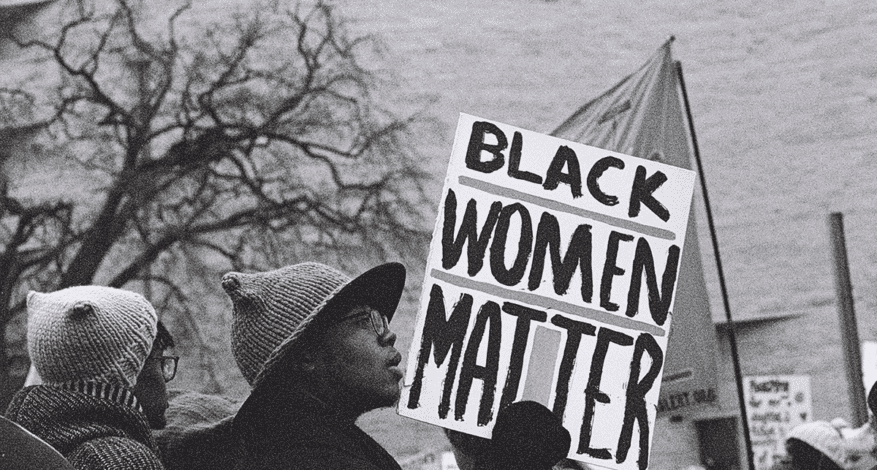 Black Lives Matter
Black History Month
This year's national theme for Black History Month is Black Resistance.
Each year, the Association for the Study of African American Life and History (ASALH) chooses the theme for Black History Month. The Black Resistance theme is a call to study how Black Americans have established safe spaces where Black life can be sustained, fortified, and respected.
Indeed, this is true for ending intimate partner abuse. Our mission took shape with suffrage during the Jim Crow era. Theories of second-wave feminism, developed alongside the Civil Rights movement, defined the mission.
Black women resisted systemic racism and oppression during these decades—and exclusion by white women in the work—to develop philosophies, policies, and practices that are the cornerstone of our mission.
Safe Spaces
In more recent years, Black women have developed research and discourse that have redefined best practices in the field. But people of color harmed by an intimate partner are less likely to report the crimes or seek support from social service organizations than white women.
This report prepared by the Women of Color Network (WOCN) explains why. Distrust of law enforcement, criminal justice processes, and social service providers is common—for good reason.
Law enforcement are more likely to arrest Black women for self-defense in the context of intimate partner abuse. If seeking legal protection from abuse, Black victims are more likely to be criminalized by the judicial system than white victims.
The WOCN report also outlines several reasons that discourage Black victims of intimate partner abuse from accessing social services, including the following:
Cultural and/or religious beliefs
Lack of service providers that look like the survivor or share everyday experiences
Lack of culturally appropriate services
Lack of trust based on the history of racism and classism
"…the survivor seeking assistance is the only expert on their culture and their experiences within their community."
Looking Back & Moving Forward
This month we renew our commitment to inclusion, honor contributions of Black women to our mission, and celebrate Black women-led organizations that are creating safe spaces for positive change.
Union organizer, civil rights activist, women's rights activist, and former president of NOW.
National Black Women's Justice Network
"We envision a society where healing—not punishment—is upheld as justice."
Civil rights activist, gender equality advocate, Episcopal priest, lawyer, and author.
Dedicated to building the capacity of women of color advocates responding to violence against women of color.