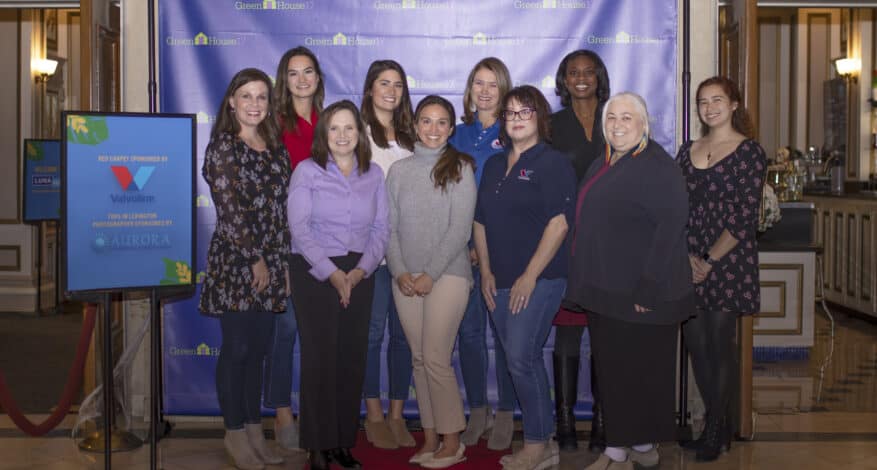 Blog
History of LUNAFEST Lexington
The national LUNAFEST is

coming to an end

so

we're

bringing the event to Lexington one last time!
To celebrate the past fourteen years of hosting the traveling film festival in Lexington, we're reflecting on past events. 
LUNAFEST Lexington has raised more than $100,000 to support services for survivors of intimate partner abuse over the years. 
2008 -2009
LUNAFEST Lexington was held at Talon Winery for the first two years. 
Volunteers Geni Osborn, Pam Holbrook, and staff member Kris Bondarenko, who was an AmeriCorps VISTA at the time, organized the event. 
Kris says, "We still go every year as a family. My son is a film graduate now. I love that the films focus on women's issues." 
Judge Lucinda Masterton, then a member of our Board of Directors, purchased the first table of tickets to the event in 2007. 
Helue Shalash, owner of Bak 4 More Salon, began her 10+ years of support for the event. 
2010 – 2012
The event moved to its longtime home at the Kentucky Theatre, and Dr. Nick Kouns became Marquee Sponsor.  
2013 – 2019
Raymond James & Associates pledged Marquee Sponsor support for the next several years.  
In addition to the event at Kentucky Theatre, a special second showing was held for students at Transylvania University in 2014. 
Gray Construction hosted a pre-event reception at their downtown office in 2015 for guests to eat and mingle before the show. 
2020 – 2021
The pandemic required some change during these years. 
As social distancing began to be the norm, we transitioned the event to a virtual approach– LUNAFEST Lexington Safe at Home. Macy's was our Box Office sponsor. 
After more than a year of social distancing, the world had become weary of virtual events. So, the decision was made to take a break and not hold an event the second year of the pandemic. 
2022
LUNAFEST Lexington returned in person to the Kentucky Theatre as vaccinations became available and positive cases waned.  
2023
We received notice from LUNA, the national organizer of the traveling film festival, that the current season would be cut short as the company reconsidered how they could best support women's issues in the coming years.  
To celebrate our community's longtime support for the event, we decided to bring the films to Lexington one more time. Although the Kentucky Theatre wasn't available before the film festival season ends, we are proud to be partnering with the Lyric Theatre and Cultural Arts Center for the last LUNAFEST Lexington on Friday, June 2. 
Geni, a volunteer planner of the first events says, "LUNAFEST Lexington is a great opportunity to support the individuals in our community who benefit from a safe, nurturing place to rebuild their souls and find their inner strengths to chart a new, healthier path for their families. This film festival provides an opportunity to experience fun and thought-provoking short films by and about women." 
This year's seven short films cover a variety of thought-provoking topics. You'll laugh, cry, and be inspired. A wonderful night out with friends! 
Films recommended for ages 13+ 
Hope you'll join us to celebrate the event's long history of supporting survivors in our community.