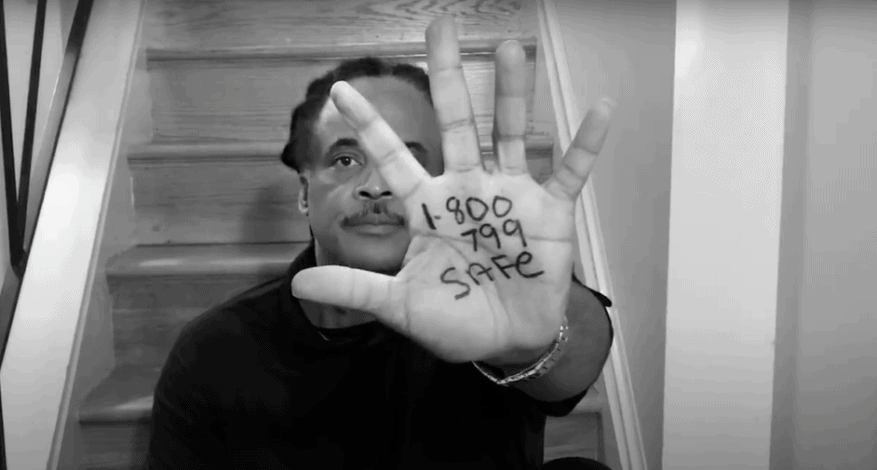 Blog
#ISeeYou: National Campaign to ensure Survivor visibility during COVID-19 
One thing we know is that home is not always safe for everyone, especially survivors of intimate partner violence. This has especially been the case during COVID-19. When a survivor is forced to stay in close proximity to their abuser it is often easier for them to exert control over the survivor.
Recently, there have been reports of increased domestic violence during the lockdowns necessitated by COVID-19 across countries in North America, South America, Europe, Africa and Asia; the UN Population Fund additionally projects at least 15 million more cases of domestic violence as a result of COVID-19. (NNEDV)
Now more than ever before it is important that survivors know that their community supports them and sees them in these unprecedented times. As an effort to ensure survivors are seen and heard during this global pandemic #ISeeYou, a public service campaign has launched a video to get the word out that help is available as incidents of domestic violence continue to rise.
The National Domestic Violence Hotline reported that from March 16 to May 16, there was a 9% increase in total contacts received by the National Domestic Violence Hotline, with over 6,200 total contacts citing COVID-19 as an issue.
Data shows that women of color and Indigenous women are disproportionately affected by domestic violence. Sheltering in place is not a viable option for frontline and essential workers, many of whom are women, particularly women of color, already facing the disproportionate impacts of historical trauma, discrimination, and violence, while now facing increased exposure to the virus. Simultaneously, the historic loss of economic opportunity in this country has been especially acute for women, Black and brown communities, and workers of color, who already hold the majority of low-paid work, suffer from pay inequality, and do not have access to paid sick leave and other health benefits. (NNEDV)  
It is our responsibility to cultivate a supportive community and to advocate for the safety of those who are not able to. If you or someone you know is or may be experiencing intimate partner violence, please do not hesitate to reach out. We are here to support survivors and those who are the friends and family members of those experiencing abuse.
GreenHouse17
Call our 24/7 Hotline 1-800-544-2022
The National Domestic Violence Hotline
Call 1-800-799-SAFE (7233)
Text LOVEIS to 1-866-331-9474
Chat online at www.thehotline.org/help
Rape, Abuse, and Incest National Network (RAINN)
Call 1-800-656-4673
Chat online at hotline.rainn.org