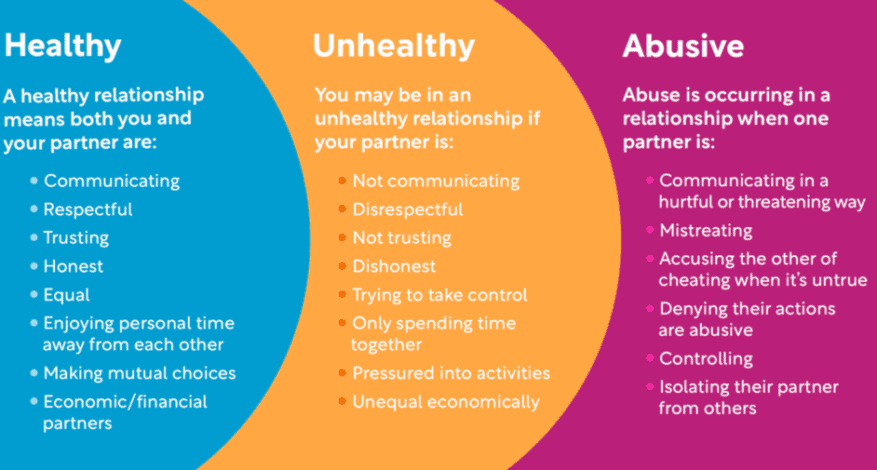 Blog
Teen Dating Violence Awareness & Prevention Month
1 in 3 teens will experience physical, sexual, or emotional abuse by someone they are in a relationship with before they become adults.
February is Teen Dating Violence Awareness Month and the theme is
"Talk About It" 
Parents, talk about it with your teenagers. Having a conversation about teen dating violence might feel uncomfortable at first, but this is a conversation that matters.  
Quiz
Suggest this quiz from love is respect for a relationship checkup. Discuss these warning signs from a partner.  
Suggested Reading
Does your teenager love to read? Read the book Dreamland by Sarah Dessen together and talk about it.  
Parent Discussion Guide
love is respect also has a great Parent Discussion Guide to talk to your kid about healthy relationships. 
Make sure they know dating abuse is not just physical. Dating abuse is a pattern of behaviors used to gain or maintain power and control over a partner. Read about the different types of abuse. 
Share this Number
Share this number – 22522 – and let them know they can text "loveis" to check in with a peer advocate about their relationship.