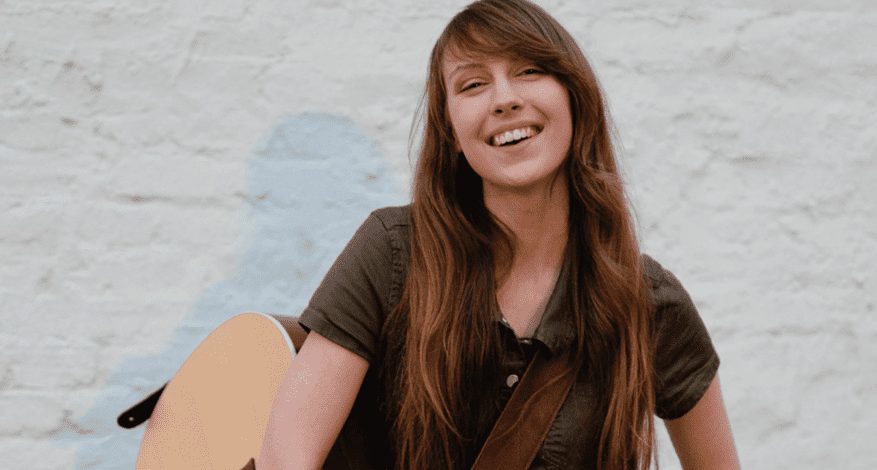 Blog
Aisley Autumn
Aisley Autumn first connected with us five years ago when she performed at the ribbon-cutting event for the Children's Safe Exchange and Visitation program.
"I was really moved by your mission," she shares.
While talking with staff after the event, Aisley shared that she had written a song called "Set Her Free" that was inspired by her mother, a survivor of intimate partner abuse before meeting Aisley's dad.
"My mom had told me stories about the emotional toll, how trapped she felt, and how freeing it was to escape that dangerous situation."
Her broken smile and eyes to the floor
She can't decide what'll hurt her more
The truth is she's not alright
But she'll hide it in another lie
Aisley has since performed "Set Her Free" during two LUNAFEST Lexington events. In 2018, Aisley made her international radio and television debut on WoodSongs Old-Time Radio Hour alongside Chris Barron of the Spin Doctors.
She will graduate from the University of Kentucky this spring with marketing and vocal performance degrees.
Her first single, "Just Be," was recently released on Spotify, and she is working with a team in Nashville to begin her career as a professional singer-songwriter.
"As a musician, I think about how I can best serve and uplift others through my music. I'm so thankful for your all's encouragement and support of me as a songwriter. You have genuinely changed my life for the better."