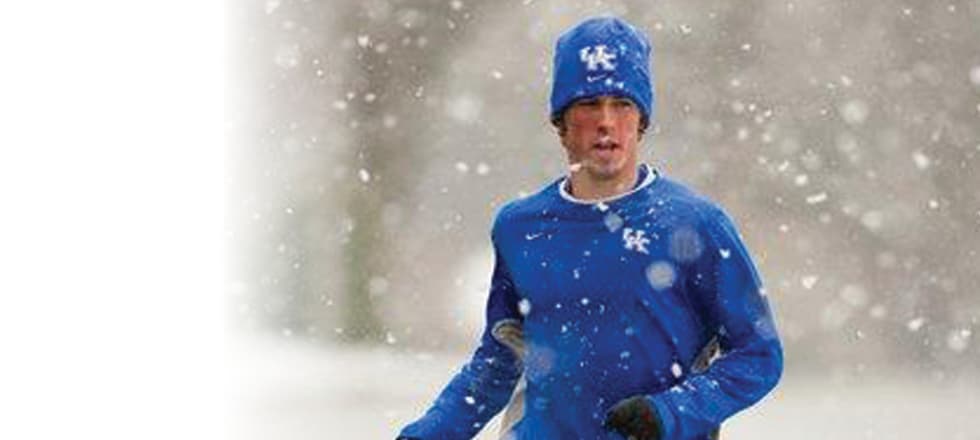 Blog
Josh's Run from Lexington to Frankfort
Josh Nadzam, former University of Kentucky athlete and member of our staff, will run from Lexington to Frankfort on Thursday, March 6 to raise awareness and support for proposed legislation to protect victims of intimate partner abuse in dating relationships.
Did you see Josh in the news and want to show your support? Follow this link to make your donation.
This is a one-man run to improve Kentucky's response to the needs of dating violence victims. Josh acknowledges the run is going to be difficult but says, "The challenge is nothing compared to the difficulties experienced by victims and survivors of dating violence in Kentucky."
"I believe so many Kentuckians support civil protections for dating partners but just aren't aware of the challenges advocates and legislators have faced trying to make this bill law," says Nadzam. "I'm hoping my run to Frankfort gets people talking and calling on our elected officials for support."
Josh is asking Kentuckians to show their support for dating violence protections by making a donation for every mile he will run. Contributions will benefit our organization and provide services to survivors in need.
"I'm a runner. So, I'm running because these protections are really needed here in Kentucky," says Nadzam. "But everyone can do something. After all, if we are aware of injustices and don't do anything, then we are contributing to those injustices as passive bystanders."
He has created an online campaign to accept donations. Learn more at this link.