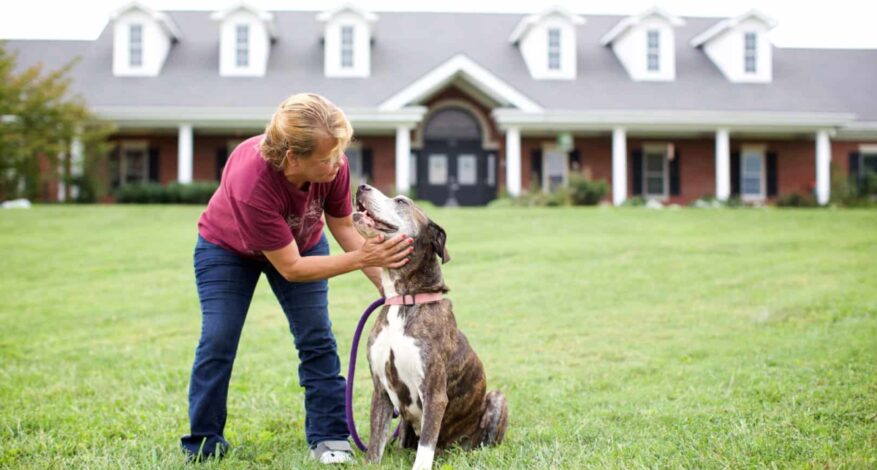 Blog
Protect Family Pets
Effective July 14, amendments to Kentucky laws related to domestic and personal orders of protection include pets.

C

oercion, control, or revenge directed against a pet to control a spouse or dating partner is considered domestic violence.
Far too often, the most difficult step for victims of intimate partner abuse is leaving parts of their life behind to establish safety. Sometimes this includes their beloved pets.
The National Coalition Against Domestic Violence reports more than two-thirds of victims in emergency shelters say their batterer had harmed family pets for revenge or to emotionally control them. The coalition's website also reports up to 40% of domestic violence victims are unable to escape their abusers because they are concerned about what might happen to their pets when they leave.
PARTNERS FOR PETS
We are committed to protecting and nurturing pets of survivors, too. Early efforts were supported with funding received from RedRover, a national organization committed to helping animals in crisis. SAF-T® guidelines developed by Allie Phillips inform our processes for sheltering animals and families together.
The Lexington Humane Society provides free examinations and vaccinations for every animal that lives with us, and our friends at the Chevy Chase Animal Hospital often provide medical care for animals with injuries from abuse.
The Lexington-Fayette Domestic & Sexual Violence Prevention Board also partners with Animal Care and Control to bring attention to the connection between animal abuse and intimate partner violence.