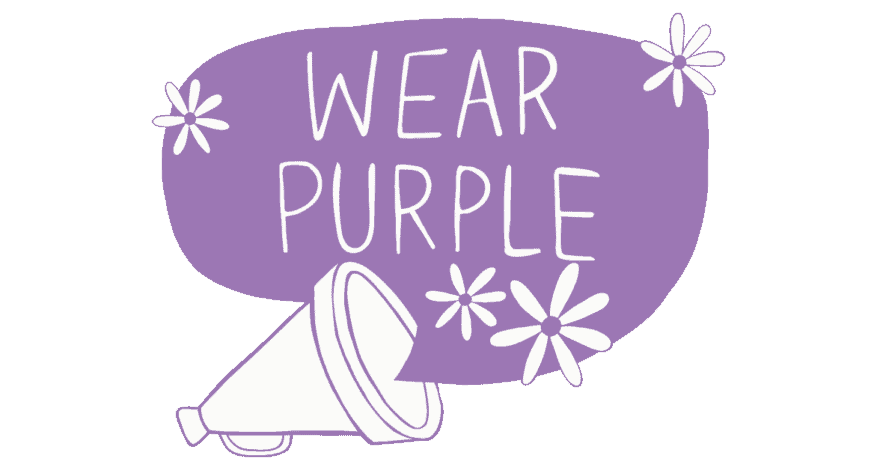 Blog
Purple Thursday
Thursday, October 21 is Purple Thursday.

Purple shirts, masks, hats, hair, nail polish, ties, and jewelry!
Put on purple to identify yourself as an advocate for survivors and raise awareness about the issue. It's a great socially distanced way for work, faith, and other groups to show support.
Be loud — your voice is powerful! Buildings and homes shine purple lights, ice cream shops give free purple sprinkles, local bars make purple drinks. Raising awareness is an important piece of working to end the cycle of violence.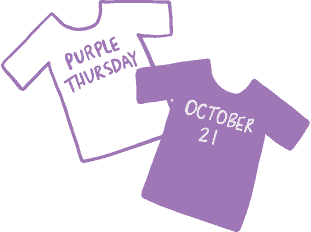 Download the Purple Thursday Flyer
Why Purple?
The color purple is a symbol of peace, courage, survival, honor and dedication to ending violence. It's believed the color's connection to our mission might have begun during women's suffrage. In 1978, thousands of advocates for women's equal rights wore purple when they marched in Washington, D.C. Today the color honors this history, survivors of abuse, and those lives that have been ended too early.
Share & Socialize
When you post a selfie or story on social media on Purple Thursday,  include a message about why you're participating. Don't forget to tag and mention us in your posts. The day's hashtags are #purplethursday #DVAM  #endDV. We're @GreenHouse17 on Facebook and LinkedIn. On Instagram and Twitter, our handle is @GreenHouse17ky.