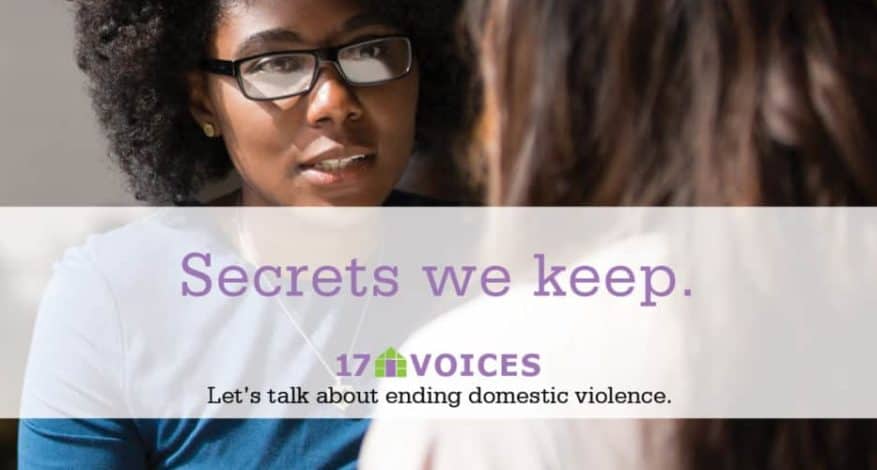 Black Lives Matter
Secrets We Keep
By Carol Taylor-Shim, Former Chair/President of our Board of Directors. This is a re-post of an article originally published during our  17 Voices campaign during Domestic Violence Awareness Month in 2016.
Dear Sister,
I'm writing to you because I love you and know you are in pain. I know you are hurting. I know you are unsafe, confused, and feeling alone.  I know the secrets you keep. You see, I know that as women of color we are not seen as survivors.
We are not seen as being in need of services and advocacy that are tied directly to our marginalized identities. I know the burden you feel of not wanting to get another brother in trouble.  I know some of you don't and won't see yourselves as survivors.  And that's ok, I get it.  You are fighters, because you have to be to survive.  I understand.
I just want you to know that I see you.
And in those moments when you cannot speak for yourself, it is the responsibility of those of us working to end all forms on interpersonal violence, including dating/domestic violence, to do that for you.
To acknowledge that women of color are exposed to domestic violence at higher rates.  To acknowledge that any shelter or service provider has to be fully committed to working through a lens of cultural proficiency.  To acknowledge that there are additional dynamics that you must navigate that other survivors who are not marginalized by their identities don't have to.  That's what we have to do for you.
Please know this my beautiful sister, I see you and I believe you.
---
Featured image labeled for re-use with a Creative Commons license from Women of Color in Tech.