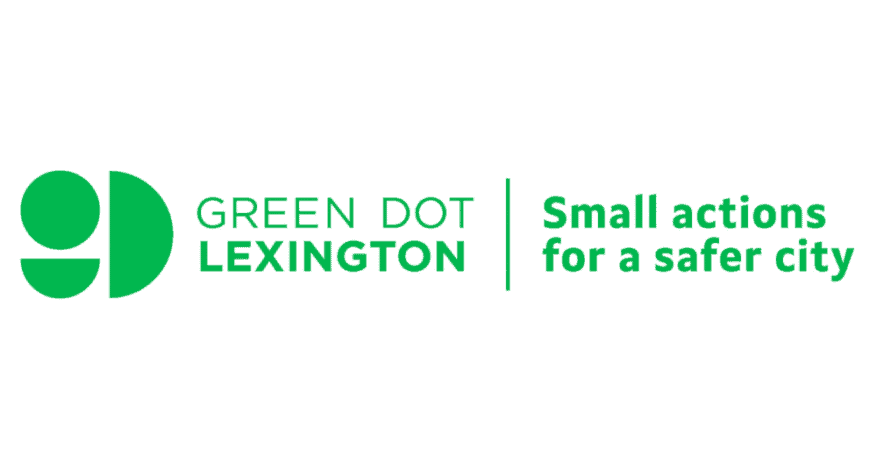 Blog
Green Dot
Small actions for a safer city
What is Green Dot?
First, imagine a map of your city. Red dots are the issues. They're incidences of things like intimate partner abuse, sexual violence, and elder abuse. Green Dots on the map represent acts of responding to the red dots.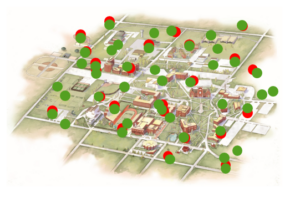 Green Dot works to educate, empower, and unite community members in the collective mission of cultivating a safer city through bystander intervention. It's a nationally recognized violence prevention strategy focused on preventing power-based personal violence – sexual violence, intimate partner violence, child abuse, elder abuse, bullying, and stalking. 
Green Dot teaches community members how to intervene and cover those red dots with green ones.  
Training
You can learn to be an active bystander through an online, interactive training led by Dawn Runyon, Green Dot Education Program Specialist at LFUCG.  
This training will teach you how to intervene by using the 3 D's.  
Direct – Being direct with the person doing harm or person being harmed. Asking "are you ok?" or saying "that's not appropriate."

 

Distract – Divert attention away. Start a random conversation, spill a drink, or start your car alarm.

 

Delegate – Seek assistance from someone else to help. Tell a bartender, a teacher, or start recording a video.

 
The community training provides example situations and participants brainstorm on how to Direct, Distract, or Delegate.  
The next training is on Tuesday, April 19th from 3pm to 5pm. To sign up, see the pinned post on their Facebook page.  
Show Your Support
How else can you support your community and show you do not tolerate harmful acts?