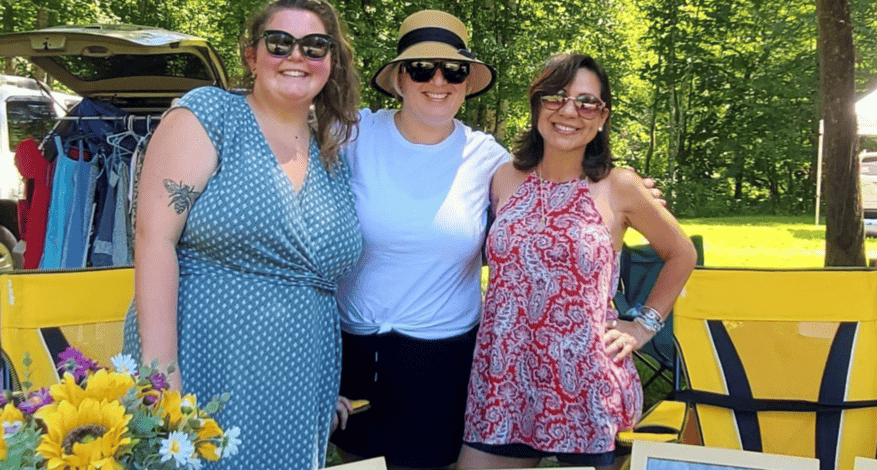 Blog
Advocates at Music Festivals
Our advocates are dedicated to promoting awareness, resources, and safe spaces at music festivals this summer.🎶
Maybe you've seen our booth at one of these big multiday festivals – Railbird [Lexington], Rislofest [Harrodsburg], and HollerGirl [Livingston].  
"Festivals are heightened situations with possible substance use," explains advocate Alyssa. "By having our booth during the day, people know how to seek help. Our booth serves as a safe space."
The effort is working.
Intervention stopped one active intimate partner abuse incident. Another festival attendee called and found shelter after the festival. More generally, information about services and support encourages discussion about the mission.
Be an Active Bystander
August is peak music festival season and Active Bystander Awareness Month.  The Safer Spaces campaign, based in the United Kingdom, suggests the 5 Ds model for festival goers to promote safety:
DIRECT: Consider directly intervening if you feel safe. Communicate that the behavior is not tolerable.
DISTRACT: Take an indirect approach to deescalate the situation. Interrupt what is happening. Maybe you spill your drink or start a random conversation.
DELEGATE: Get help from someone else, possibly security staff, to intervene.
DOCUMENT: Take photos or videos on your phone to document the situation as it's happening.
DELAY: Find a way to check in with the person who was harmed when it's safe.
Green Dot Lexington
Green Dot Lexington offers tips, resources, and training to harness your power as a bystander. Choose safety for someone who may be at risk for violence or abuse. Learn more on their Facebook page.