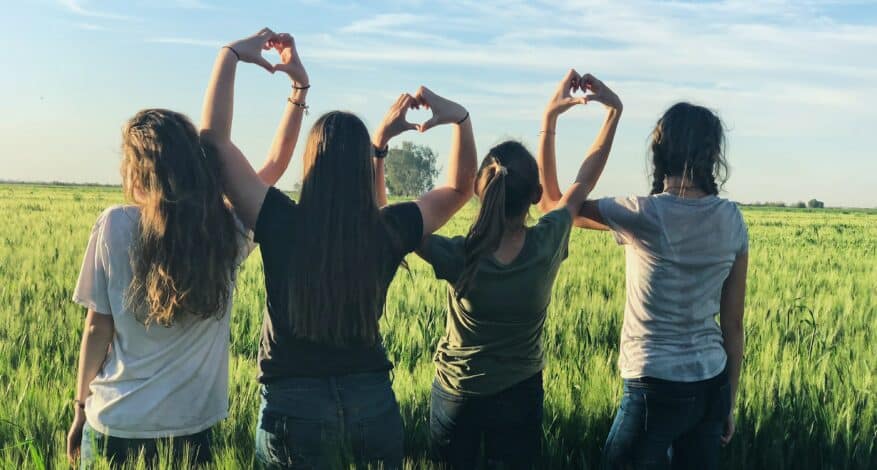 Blog
Teen Dating Violence Awareness – Part 1
February is Teen Dating Violence Awareness and Prevention Month.
TDVAM has me thinking about my past and my daughter's future.  
It wasn't until I started working at GreenHouse17 that I really reflected on my first high school relationship. And even more so after having my daughter in September.  
Although the details are fuzzy now, I remember enough to know I should've left my boyfriend when I was a sophomore/junior in high school. He showed many signs of abuse, even though he never hit me.  
He would physically restrain me by holding my wrists and yell at me in the halls of school. He also went on a hunger strike when I broke up with him at one point and convinced our friends it was a romantic gesture until I gave up and returned to the relationship. 
When I take this quiz about my high school relationship – Is your relationship healthy? – from love is respect, I get this response – 
 "If you scored 5 or more points, you are definitely seeing warning signs and may be in an abusive relationship. Remember the most important thing is your safety — consider making a safety plan. You don't have to deal with this alone. Contact us at loveisrespect.org" 
I don't want my daughter to end up in an unhealthy relationship. I want her to be knowledgeable about red flags and feel comfortable discussing these things with trusted people in her life. 
Start Early
I plan to start talking to my daughter early. Starting discussions about bodily autonomy is important to prevent sexual abuse and later intimate partner abuse. This article from Rady Children's Hospital discusses seven steps to teach your children about bodily autonomy. 
This parent guide from love is respect is a good resource to get conversations started with your teenager. 
Conversations
I asked Scott, the program manager for our Children's Safe Exchange and Visitation, how he discusses topics surrounding intimate partner abuse with his son, who is about to turn 13. 
Read what he shared here.