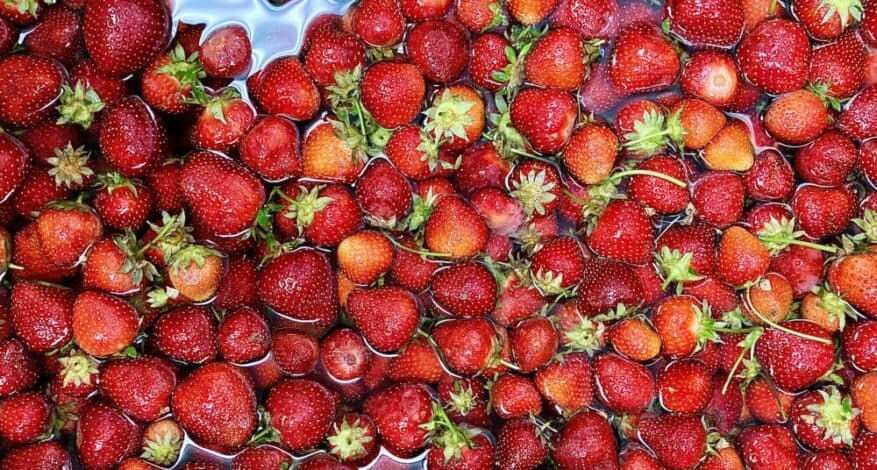 Blog
Autumn Farm Reflections
This is a special blog contribution written by Hattie Nunley, farm advocate.
As the days grow shorter and an autumn chill hangs in the air, now is the perfect time to reflect on this past season of beautiful blooms and fresh produce grown on our farm.
Advocate and survivor hands were busy working in the soil this season as we tended to the many flowers, fruits, and vegetables growing on the farm as part of our Summer Flower CSA and farm-to-table dining.
January began with farm advocates sowing thousands of flower seeds in our indoor growing space before eventually moving them to our greenhouses. In March, we began transplanting cold-loving flowers into our high tunnels and eventually transitioned into the field once the danger of frost had passed.
June rolled around soon enough, and our Summer Flower CSA was in full swing! The CSA saw success once again this year, marking the 10th year of our bountiful bouquets. The 130 members who supported our program enjoyed a variety of vibrant cut flowers, including sunflowers, zinnias, lisianthus, snapdragons, celosia, cosmos, eucalyptus and so much more. All in all, we estimate that over 41,500 stems were harvested and sold from the beginning of June through the end of September!
To celebrate the conclusion of another year of our CSA, we hosted a U-Pick event for the first time since 2019. This was a special occasion where we welcomed 50 community members onto our farm to explore the space and pick flowers grown by survivors.
Farm Programming
Of course, we could not have done any of this without the help of the 16 survivors who participated in our nature-based healing program this year. Also called our Farm Stipend Program, this opportunity connects survivors with the Earth and allows them to process their experiences in a uniquely therapeutic way while also earning money and job-skills training. Participants are involved in every aspect of flower production from seeding to harvest, and we are proud to these are homegrown by survivors.
Survivors not in the stipend program were encouraged to take part in the dozens of farm-related support groups offered this year, with over 330 residents participating in activities such as wreath making, resin art with dried flowers, paper making with pressed flowers, strawberry jam canning, pickle canning, and much more.
Expanding on last year's goal of providing farm-to-table produce to our shelter residents, over 3,000 pounds of fresh produce were grown this year to fuel our farm-table dining program. Some of the favorite vegetables harvested and used in shelter meals included heirloom tomatoes, yellow squash, zucchini, cucumbers, onions, garlic, potatoes, sweet potatoes, kale, broccoli, and butternut squash.
Our shelter advocate with focus on food and nutrition has been working hard to ensure that we incorporate farm-fresh ingredients grown on the farm in the delicious meals she prepares to spark conversation around nutrition and mindful eating.
We are grateful that our farm programming has continued to nurture the lives of survivors during their time in shelter and raised awareness of our mission throughout the communities we serve. Until next year!