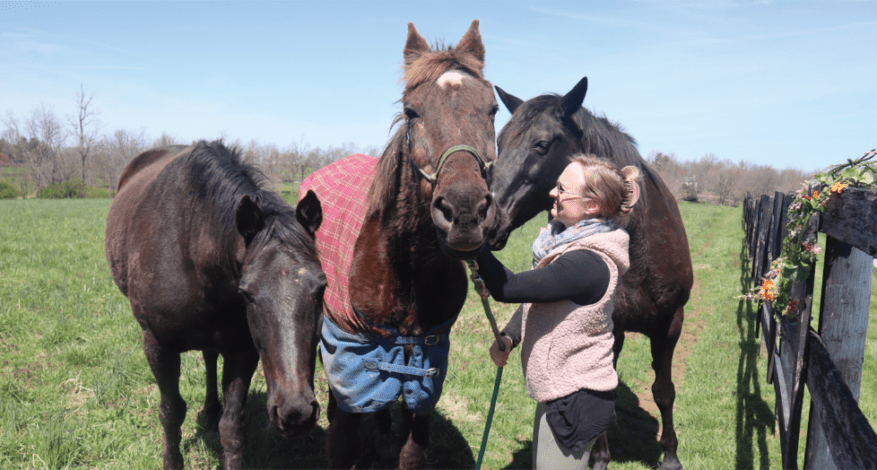 Blog
Moments of Magic
Lyndsay Deaver knows the healing love that only a horse can give.
In 2008, while a student of Midway University's equine therapy program, she completed her practicum internship at the emergency shelter.
Lyndsay suggested that boarding her horse, JB, on the property, could be meaningful for survivors.
"People really identify with the horses. That's their magic," explains Lyndsay. "Horses are the perfect type of mirror. They reflect back to you what you're experiencing."
JB still lives on the property today. Saucy and Solo, both horses of Lyndsay's family members, have joined her.
If a resident or staff person stops along the fence line, it doesn't take long until one of the horses ambles over to say hello. They often wait near the gate to welcome kids back from school.
"It's really rewarding to see how many women and kids have enjoyed just spending time with the horses," Lyndsay adds.