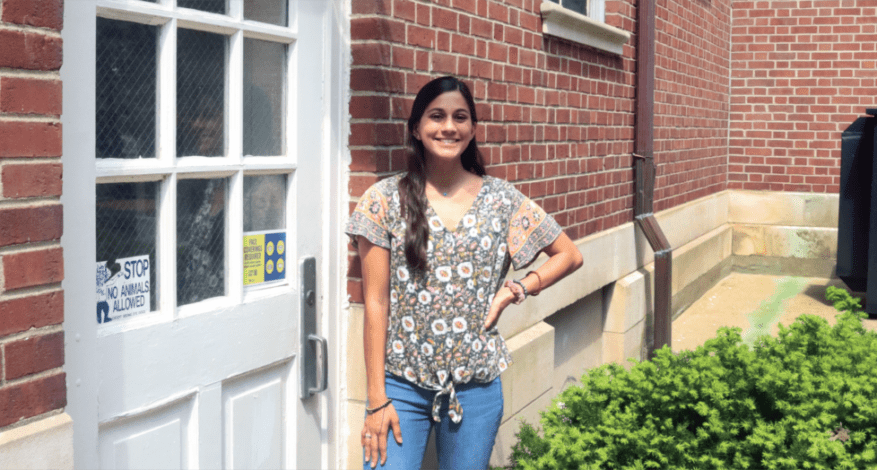 Blog
Empowered by Plants
The University of Kentucky Center for Research on Violence Against Women recently completed a multi-year study of the farm's effectiveness.
"Our mission is research," shares Diane Follingstad, Ph.D. "If you have been a victim of violence as a woman, we would like to know the best ways to help you get better, to help you heal."
Research considered physical, psychological, and functional benefits for survivors who participated in six weeks of programming on the farm. These outcomes were compared to those who lived at the shelter but chose not to participate in farm activities.
"I was really fascinated by the impact that this was having on women who have experienced horrible things in their lives—and their children—and the fact that they were somehow recovering more quickly," explains Claire Renzetti, Ph.D.
"Plant therapy has been used with lots of vulnerable populations and has shown many positive results," says Rachel Barczak (pictured), farm research project manager. Although not widely implemented at intimate partner abuse shelters, outcomes from the research could change that.
Rachel is a Ph.D. student in the University of Kentucky Department of Sociology. Research was made possible with grant funding from the U.S. Department of Justice Office of Violence Against Women Research and Evaluation Initiative.
Consideration of the data has begun, and publication of the results is expected soon.
"We talk anecdotally about what happens on the farm, but I think to have research behind it gives us some leverage to expand the program," says Diane Fleet, GreenHouse17 associate director.