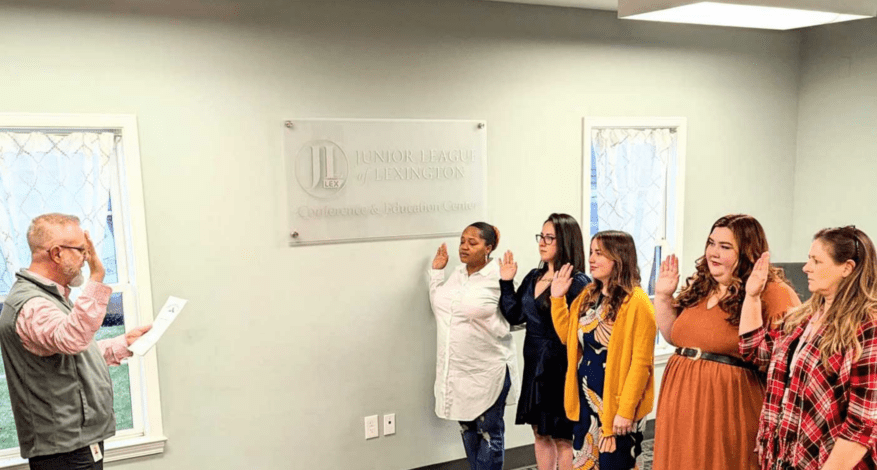 Blog
Enhanced Protective Order Plan
A new program has made it easier for survivors to file
petitions for
protective orders
in Fayette County.
The Enhanced Protective Order Plan (EPOP) is a pilot project informed by the 2020 VAWA Statewide Needs Assessment which examines how Kentucky courts meet the needs of victims and examines barriers preventing survivors and their families from accessing support services. 
Through this program, five of our advocates were deputized to process Petitions for an Emergency Protective Order (EPO) and Interpersonal Protective Orders (IPO) for survivors who already reside at our shelter or receive our advocacy services in Fayette County. 
Fleeing an abuser can be the most dangerous time. This new effort provides survivors with access to the court from a safe location and eliminates transportation barriers that often can delay the process. The support of Certified Domestic Violence Advocates during the process can help ease complications and improve documentation during such a traumatic time. 
The Fayette Circuit Court Clerk's office will continue to be available for all victims in Lexington-Fayette seeking assistance with domestic violence petitions. These services are available 24 hours a day, seven days a week. Contact the Fayette Circuit Court Clerk at 859-246-2248 for office locations and more information. 
EPOP is coordinated through the Kentucky Courts in partnership with the Office of the Fayette Circuit Court Clerk and the Domestic and Sexual Violence Prevention Council.