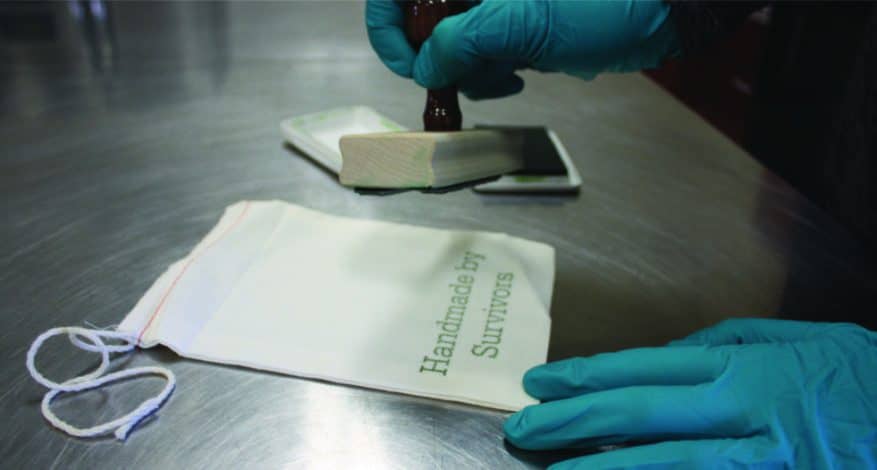 Blog
Jewell's Story
"We all are similar in some kind of form, but we all have our differences to be celebrated."  
Jewell was a resident at the shelter and participated in product programming after transitioning to an apartment of her own. 
"It was a lifeline. This program gave me some kind of purpose, or drive, or reason to get up. There were a lot of days that I contemplated not coming and realized this is where I needed to be," she says.
"The soaps made a lot of difference. They're all different and all beautiful. It doesn't seem like any two are the same. A lot like survivors…we all are similar in some kind of form, but we all have our differences to be celebrated."
Jewell received a weekly stipend while working to develop, make, package, and label handmade products. She says the process helped her to be creative and experiment in a supportive space.
"I'm taking with me is a sense of self that I didn't have before."
This is only part of Jewell's story, in her own words, and shared with her permission.