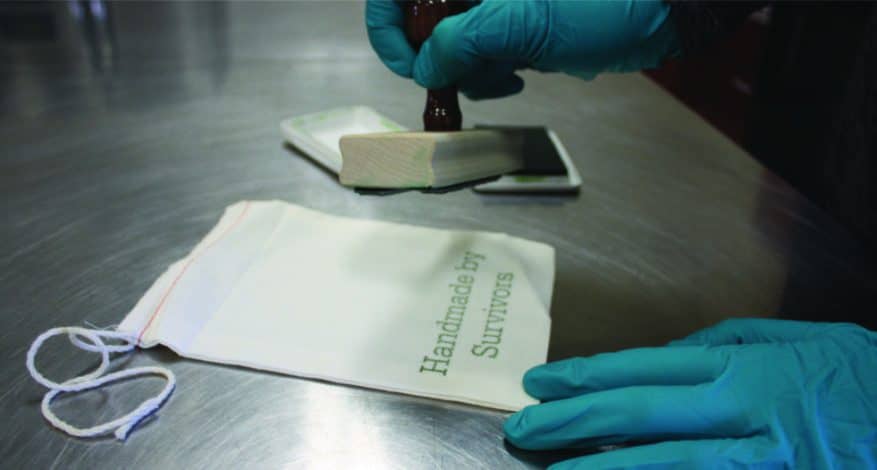 Blog
Jewell's Story
"We all are similar in some kind of form, but we all have our differences to be celebrated."  
If you purchased Handmade by Survivors products during the recent holidays, Jewell likely helped make them.  
"It was a lifeline. This program gave me some kind of purpose, or drive, or reason to get up. There were a lot of days that I contemplated not coming and realized this is where I needed to be," she says.  

"The soaps made a lot of difference. They're all different and all beautiful. It doesn't seem like any two are the same—a lot like survivors. Women and men of domestic violence, we all are similar in some kind of form, but we all have our differences to be celebrated."  
Much of Jewell's program participation coincided with protests following the murder of Breonna Taylor, and she remembers important conversations that happened while making the products.  
"For the first time with Bekah [farm advocate], I was able to talk to someone of another race and actually carry on the conversations that we need to," she says. "I could celebrate me without having to protect her."  
Making products encouraged Jewell to be creative and experiment in a supportive space.  
"As I move into my next chapter from this program, I'm taking with me is a sense of self that I didn't have before."  
Jewell was a resident at the shelter and participated in product programming after transitioning to an apartment of her own. She received a weekly stipend while working to develop, make, package, and label products.
This is only part of Jewell's story, in her own words, and shared with her permission.