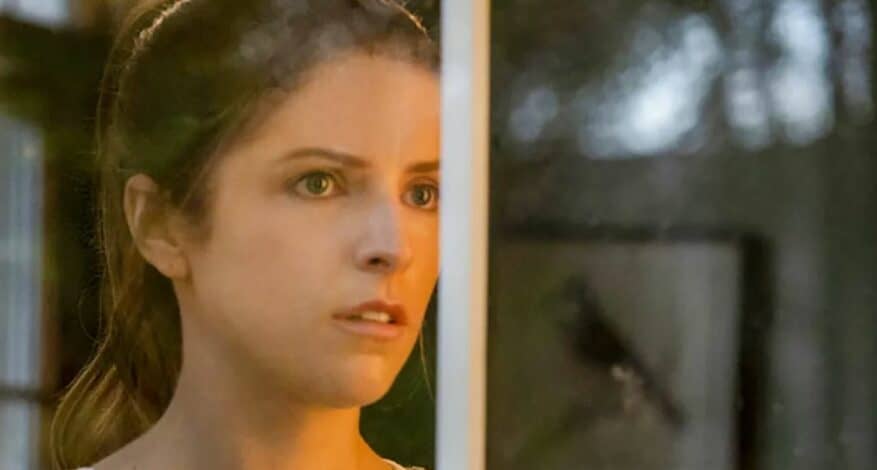 Blog
Alice, Darling
Alice, Darling is a new film starring Anna Kendrick (Pitch Perfect, A Simple Favor, Trolls) that explores topics of psychological abuse.
The film tells the story of Alice, a young professional in a relationship with a seemingly charming older man. The truths of that relationship are revealed during a vacation with her best friends Sophie (Wunmi Mosaku) and Tess (Kaniehtiio Horn).
With the help of her friends, Alice begins to identify the abuse and eventually ends the relationship. The film premiered to positive reception during the 2022 Toronto Film Festival and was released in theatres this January.
Emotional & Psychological Abuse
Emotional and psychological abuse (also sometimes called mental abuse) can be difficult to identify, especially when the abuser is not physically violent or avoids blatant verbal abuse.
The National Domestic Violence Hotline reports that 95% of contacts reveal they are experiencing emotional abuse: "Emotional abuse is also a foundation for other forms of abuse. Often, it is used to erode a person's self-esteem and self-worth and create a psychological dependency on the abusive partner."
Here are a few common examples:
Embarrasses you in front of friends and family
Mocks you for opinions and beliefs
Isolates you from supportive friends and family
Belittles your goals or accomplishments
Blames you if they cheat
Keeps you from sleeping or caring for yourself
Tricks or forces you to compromise morals
Gaslights you to not trust yourself
"A survivor may find themselves deep into a relationship before realizing that their choices, everything from who they can talk to, see and where they can go, to whether or not they're able to end the relationship—are no longer their own," explains this article from Domesticshelters.org.
A Personal Connection
During a recent interview on "Armchair Expert," a popular podcast co-hosted by Dax Shepard and Monica Padman, Kendrick discussed a past personal relationship that shared similarities with the film.
"We had embryos together, this was my person," Kendrick says. "And then about six years in – somewhere around there – I remember telling my brother, when things had first kind of gone down, 'I'm living with a stranger. Like, I don't know what's happening.'"
Kendrick describes examples of emotional abuse that escalated when she tried to address her concerns. She remembers feeling embarrassed about what was happening to her.
"There definitely was part of me that was like my mother raised me better than this. How am I the girl during the pandemic locked in my bathroom…facetiming with my two best friends and sobbing and whispering so he doesn't hear?"
After repeatedly being told by her partner that she was at fault and provoking the violence, Kendrick struggled to identify herself as the victim. She was convinced the problem could be fixed by working on herself.
"I truly dismantled my life," she says. "I started seeing two therapists a week, and I started trying to learn to meditate, and I got into al-anon."
Kendrick ended the relationship before starting work on Alice, Darling. She credits a therapist for helping her to establish new boundaries. The actor never intended to speak about the relationship during interviews about the film but instinctively shared her story during a media event.
"It was like I couldn't swallow the shame anymore."