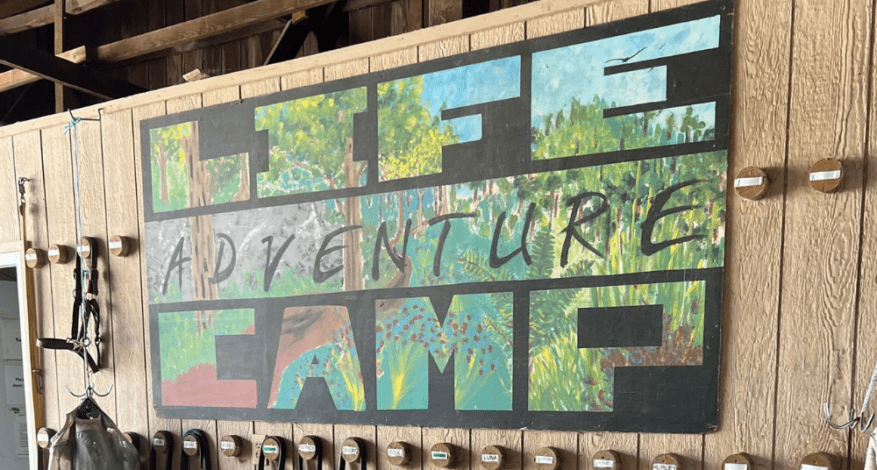 Blog
Equine Therapy at the Life Adventure Center
Advocates are always brainstorming ways to

connect

survivors

to

the community for healing activities

.
We have a longtime partnership with the Life Adventure Center in Versailles where survivors have taken many trips over the years. The Life Adventure Center uses outdoor adventure to transform lives affected by trauma. They've also hosted a lot of our staff retreats.
Advocate Madison Haven recently took a group of residents there for an equine therapy session. 
Passionate about nature and connecting with animals as a form of healing, she was excited to facilitate this experience alongside a group of residents who grew up with horses and missed having that kind of connection with an animal. 
One resident said she had a horse when she was a little girl and riding again made her feel happy and at peace for the first time in a while.
Madison reflected, "It was an incredible experience to be able to observe the horses' behaviors. To be present while brushing them, get to ride them, and work as a team to corral the horses while respecting them. It was a good lesson of patience and persistence while remaining gentle and understanding of the horse and its own free will and boundaries similar to our own."