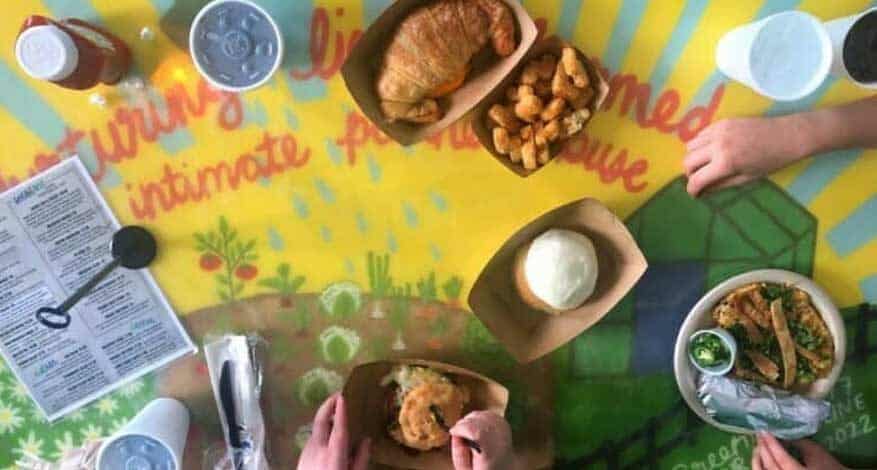 Blog
Visit our table at DV8 Kitchen!
DV8 Kitchen's new location is now open and you can eat at the GreenHouse17 table!
In February, DV8 Kitchen invited 14 nonprofit organizations in the recovery community to paint a table for their new location in Lexington's East End – 594 E Third St #100. 
Kristin Carpenter, a local artist and member of our staff, painted ours! Her original painting illustrates the benefits of nature-based healing. Lots of sunshine and water nourish flowers and vegetables to grow strong and stand tall in the fields. Our 24-hour hotline in the bottom right corner of the table will help survivors to connect with supportive services. 
DV8 Kitchen is a local restaurant & bakery that employs people in recovery from substance use disorder who are trying to redirect their lives. Their original location on South Broadway has thrived since opening in August 2017.  
The work of DV8 Kitchen is especially important to our mission. Many survivors struggle with substance use while healing from intimate partner abuse. A strong and supportive community is crucial for those on the path to healing and sobriety. 
If you eat at our table, please tag us on social media so we can share it!