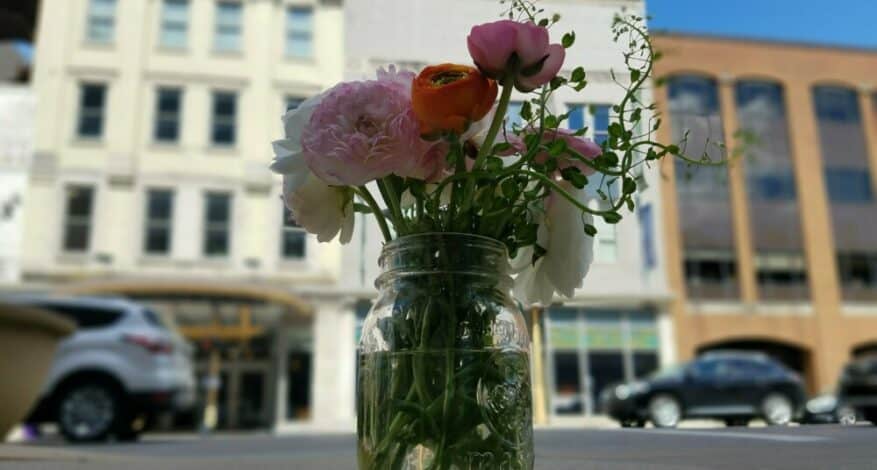 Blog
Flower CSA Pickup Partner Appreciation 💐
The Summer Flower CSA launched this month! We're so thankful for the members whose purchase of fresh-cut flowers from our farm supports survivors.
We're also very thankful for our amazing community partners. They share their space each week from June to September for Flower CSA member pickup!  
Visit them for the atmosphere, coffee, locally baked goods, and lots of fun 'stuff' to buy. They also carry our Handmade by Survivors products around the holidays! 
Good Foods Co-op is a locally owned and operated cooperative grocery and café with 9,000+ owners! They focus on local, natural, organic, and non-GMO products.  
Grassroots Pharmacy is a new pickup location this year! It's a locally owned, independent pharmacy that opened in March 2017. They also sell local and sustainable products and have a smoothie bar!  
The lovely Origin Hotel is located at The Summit at Fritz Farm. 33 Staves restaurant is in the hotel and serves seasonally crafted menus for breakfast, brunch, and dinner! 
Smithtown Seafood serves fresh, sustainably caught seafood, creative salads, burgers, and more! It's located in the Bread Box and connected to West Sixth Brewery.