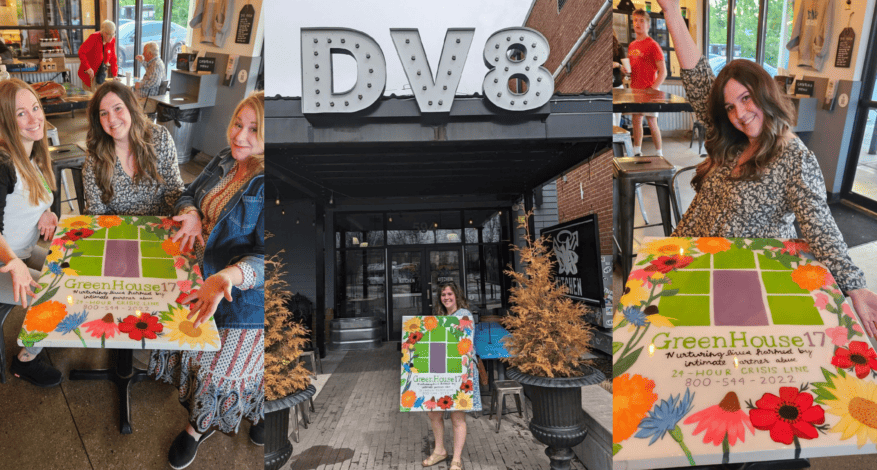 Blog
Creative Partnership – DV8 Kitchen
DV8 Kitchen serves more than delicious baked breads and meals. They provide second-chance employment opportunities for people who are in substance abuse recovery.
The restaurant's dining tabletops at the Broadway and East End locations in Lexington feature lovely artwork related to the missions of nonprofit organizations in the recovery community.
Hope Center, Chrysalis House, New Vista, and many more of our community partners have painted tables. By featuring these missions, DV8 Kitchen raises awareness about the variety of services available in Lexington to everyone who visits their restaurants.
You can dine at a table designed and painted by Kristin Carpenter, our communications specialist, at both locations.
"Our tables show greenhouses, a place to grow and start fresh, surrounded by flowers and vegetables we grow on our farm to represent nourishment, growth,
and change," shares Kristin.
"Conversations need to happen more often about intimate partner abuse, and I hope they happen around these tables."
Getting and staying sober takes courage, especially if you're a survivor of intimate partner abuse. National research finds that 67% of women accessing substance use treatment services have suffered intimate partner abuse during the previous six months.