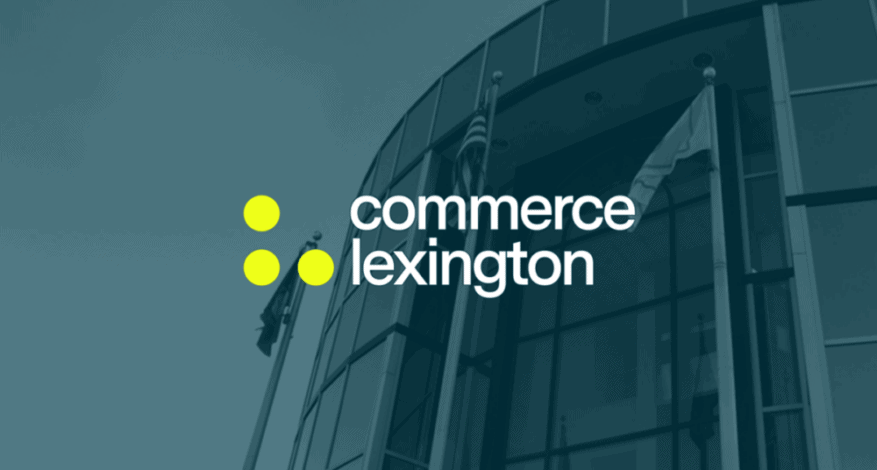 Blog
Nonprofit Impact Award
Commerce Lexington has awarded our organization the Salute to Small Business Nonprofit Impact Award.
Commerce Lexington's annual Salute to Small Business presented by Forcht Bank recognizes the area's best small businesses and one exceptional nonprofit organization. The Nonprofit Impact Award category honors services, fundraising, and inspiration to maximize output in the community.
"We are delighted and honored to receive this award," says Darlene Thomas, Executive Director. "It's especially meaningful to be recognized by Commerce Lexington because we operate a small business on our farm that surrounds the emergency shelter."
This year's week-long celebration of award winners culminates with the Salute to Small Business Awards Luncheon on Friday, August 26 at The Campbell House in Lexington.
About the Awards
Commerce Lexington began honoring the contributions of small businesses in 1986. To be eligible for the Salute to Small Business Awards, businesses must be active members of Commerce Lexington Inc. and have completed three or more years of operation in the local market with fewer than 150 employees.
Winners are selected for each of the four categories: Minority Business Award, Business Success Award, Entrepreneur Award, and Nonprofit Community Impact Award. Join us in celebrating the other category winners this year:
VOLO Careers International, Minority Business Award, specializes in senior-level women recruitment across thirty industries, including aerospace and defense, higher education, and medical devices.
Highbridge Springs Water, Business Success Award, bottles and delivers pure, limestone-filtered drinking water from a natural spring fed by an underground aquifer above the Kentucky River palisades next to High Bridge in Jessamine County.
Astral, Entrepreneur Award, was founded in 2015 when Megan Brooks sought a solution for fitness studios to run a successful retail component of their business.
About Commerce Lexington
Commerce Lexington Inc. was formed in January 2004 with the merger of the Greater Lexington Chamber of Commerce, Lexington United, and the Lexington Partnership for Workforce Development to promote economic development, job creation, and overall business growth in Lexington and its neighboring communities.