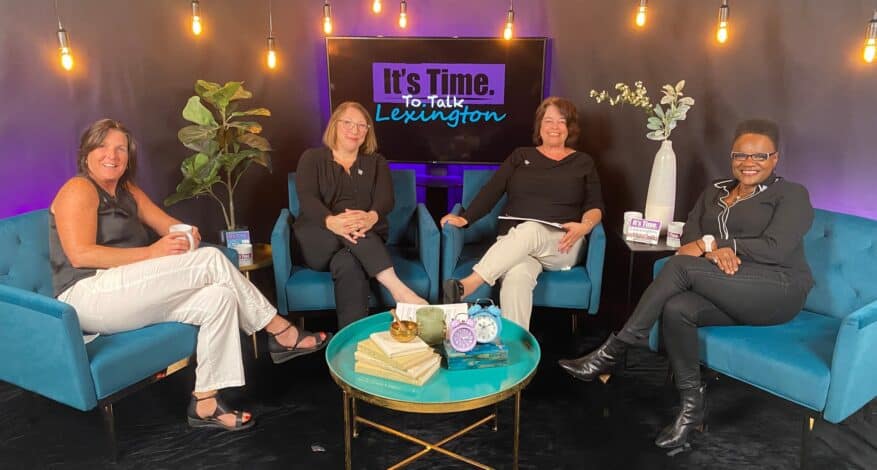 Blog
It's Time to Talk
Listen to the new podcast which discusses how you can help stop domestic violence.
The "It's Time" awareness campaign has released a podcast, It's Time to Talk, hosted by Stephanie Theakston, program coordinator of the Domestic and Sexual Violence Prevention Coalition (DSVPC), and Diane Fleet, associate director of our organization and chair of DSVPC.  
Domestic violence is not a private issue. It's our responsibility to have open conversations, model ways people can support survivors, and hold people who abuse accountable. This is talked about more in-depth in the podcast, which has two episodes out now. 
"We're not asking you to add something else to your daily routine. We're not asking you to take on a big volunteer project. We're asking you to look at the roles that you're currently in and how you can think about that differently in order to help prevent domestic violence," explains Stephanie Theakston. 
Episode 1
It's Time to Talk hosts are joined by LeTonia Jones, activist, and Darlene Thomas, executive director of GreenHouse17, to discuss what to do when the people we love are the ones causing harm. How do you approach your family, friends, and loved ones when you see them engaging in behavior that's abusive? 
"You need to educate yourself. The more you know as a family member, as a friend, a colleague, about this issue and the dynamics, the better we will be in our approach of accountability. This is not your solution, it's their solution," explains Darlene.
Episode 2
Hosts are joined by Fr. Jim Sichko, a Catholic missionary, and Rev. Helene Van Koevering, St. Raphael Episcopal Church, to discuss how faith leaders can be a part of the solution when it comes to preventing domestic violence. 
"Be bold enough to call it out, to preach it, and begin to stop it." – Fr. Jim Sichko