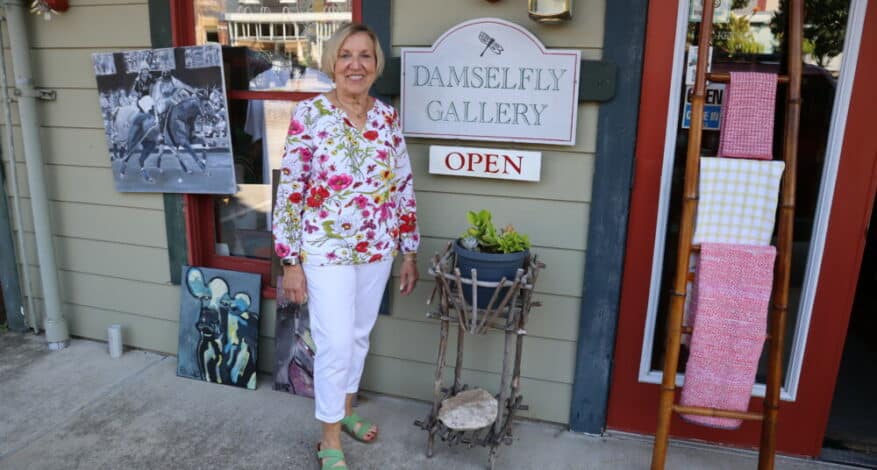 Blog
Damselfly Gallery
"I was inspired by the beauty of it all."
You'll find Damselfly Gallery on Main Street in historic downtown Midway. Paintings, pottery, jewelry, and woodworks by Kentucky artists fill the eclectic gallery.
Rob Mills purchased the shop from the Thoreson family a few years ago. His mother, Karol, moved from Pennsylvania to help out a couple times a week. She loves getting to meet so many new people.
Karol found out about Handmade by Survivors products from an article in Kentucky Homes & Gardens. She came to take a tour of our shelter and farm to learn more about becoming a retail sales partner. "I was inspired by the beauty of it all," says Karol.
She's proud to support the mission and spread the word in the community, always sharing a brochure and information if people are not familiar with our organization. Karol loves anything with lavender, so her favorite products are the Fresh Start candle and Remembrance soap.
Damselfly Gallery is open seven days a week.
This is one article from our fall issue of Bloom. Click here to read the full issue!